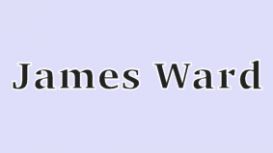 Bespoke carpentry offers a great opportunity to create space-saving solutions. There are endless choices in the home improvement market so it can be very helpful to discuss your ideas with a professional. Consultations and estimates are free, and there are lots of examples on the website to show how your ideas could be realised.
James studied art in Italy and England and has exhibited widely both in solo and group shows. Please contact me using the form below, email me at jameswarddesign@outlook.com, phone me on 01434 600 520 or 07801 533 124 or write to me at Studio 5, The Biscuit Tin Studios, Warwick Street, Newcastle, NE2 1BB.
---
Reviews and Ratings
The shelving is wonderful and it everything fits! It looks great and has transformed the room. Thank you so much for all the hard work and thought that went into it.
I just wanted to thank you again. I have just had a good look at it and it is truly perfect. I absolutely love it. Cheers! And thank you for doing it so quickly. I look forward to seeing you again!
Thanks, I'm very happy with it! Especially the headboard looks great! I want to dye it darker so that it matches the rest of the furniture but it almost seems a shame.