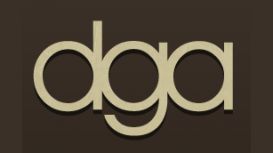 When we took on more staff, we really needed a better layout of our office space. We called DGA and they fulfilled the brief in record time, with minimal disruption to our business and on budget. We're now the proud owners of a beautiful chest of drawers which proudly adorns our entry hall. We are so pleased because DGA created a real focal point, and it's functional too.
---
Reviews and Ratings
We love our new kitchen! DGA made a big difference in a very small space and now it's a joy to cook in.
DGA converted our spare bedroom into a really useful study which converts into a guest room when friends and family come to stay. We love it!
My parent's cottage staircase was narrow and steep – DGA redesigned them so they're now safe, and beautiful. They've really become a great feature in the house.