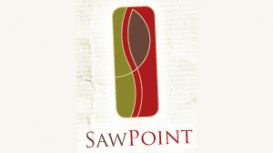 As modern synthetic building materials increasingly replace traditional woodwork, the skills of craftsmen carpenters and joiners are becoming lost to the technical expertise of fitters and installers. However, for heritage property owners the inherent beauty traditional materials provide complement their homes, creating individual character and unique charm. At Saw Point we understand the value true craftsmanship brings and have been passionately engaged in renovating and enhancing woodwork in period properties across Birmingham for well over two decades. From carefully restoring multi-panel sashes and casements to faithfully recreating ornate features under the careful watch of the city's conservation officers, to us there's simply no substitute for natural materials. Our traditional skills readily transfer to contemporary applications where quality workmanship is paramount.
---
Reviews and Ratings
Just a short note to thank you so much for the work you have done for us. We are very pleased with the cabinet.
Thanks for doing a great job & I'll make sure I recommend you to anyone I know looking for some work to be done.
Thank you for doing an excellent job at the end of last week, and for leaving everything so tidy.