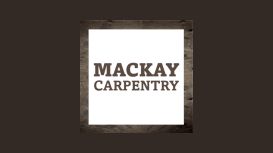 I'm Marc Mackay and I've set up Bristol Carpentry to showcase the work of some of the best carpenters in Bristol.
My background has always been in the building sector and I grew up on building sites. Back in the early 80′s my mum renovated a ruin next to a dump that is now the city farm in St. Werburghs. The whole cost was £21K and proved what could be done with elbow grease and salvaging mixed with clever design and shopping around.
From then on our family worked with and for people who wanted something similar. In 2002 my mum and me finished building my house on the self build site in St Werburghs, and from that we have helped several of the builds on the site. I've also been working in Nailsworth at Ruskin Mill Educational Trust as the maintenance manager, working on very varied projects from class rooms to green timber constructions as well as oak sluice gates, bridges and bespoke gates doors tables benches and everything in between.
---
Reviews and Ratings
New door and frame made and installed in awkward small opening. Completed with budget in mind, suggesting options to keep costs down. Work completed quickly and well.
Built a wardrobe into an alcove for us, incredibly quick and great work. He made sure all parts of the job were perfect before finishing, left everything clean and tidy.