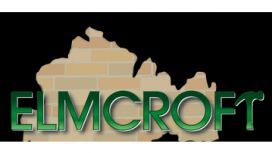 Elmcroft are based in Walton on Thames, but carry out works all over the County of Surrey. With experience of over 35 years and qualifications in Carpentry and Joinery and Solid Plastering and additional credits in Fibrous Plastering, combined with a huge wealth of experience of various works from groundworks and drainworks to extensions and roofing. Elmcroft is a small but highly skilled, experienced, knowledgeable and qualified team also boasting a wealth of experience of all building works to renovate and improve the interior or exterior of your property.
Whether you are a landlord or homeowner considering the complete refurbishment of a property, increasing the size of your property, internal alterations and structural works or are simply looking for high quality property maintenance to keep your home in good condition, we can provide this service.
---
Reviews and Ratings
Ben Tucker, Staines-Upon-Thames
Asked Elmcroft to lay some patio tiles in the garden, which they did. After a year the tiles started to move and upon inspection, via another builder, they showed me that there was no foundation laid and the tiles were simply placed on top of the dirt.

For what appeared to be a simple job, clearly lazy and looking for a quick bit of cash.

Tried to contact them on several occasions and was told they would make good, never happened and stopped responding.

Avoid!