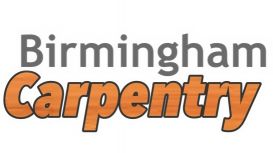 Birmingham Carpentry is Founded and run by Mohinder Ruprai, a trained and qualified carpenter & joiner with over 25 years of experiance. Mohinder has a reputation for quality workmanship. Whatever job you have in mind, if it requires a carpenter then give us a call or email now for a no-obligation quote.
---
Reviews and Ratings
Savir, Birmingham, West Midlands
How can you write a review for someone when you call and are told that you can't speak to Mr Ruprai... Not that he is busy or not available right now, but an outright no. On top of that I am then told that they are too busy.. Now and in the future.
Disgraceful service...if that's how you talk to people I'm glad I never got to use you... God knows what your work would have been like. Lucky escape in hindsight!